Monday-Friday 11:00am-2:00pm at the Roanoke & Salem locations
*Choose one item below – Served with Fries, your choice of side and soft drink or Iced Tea only $10.33!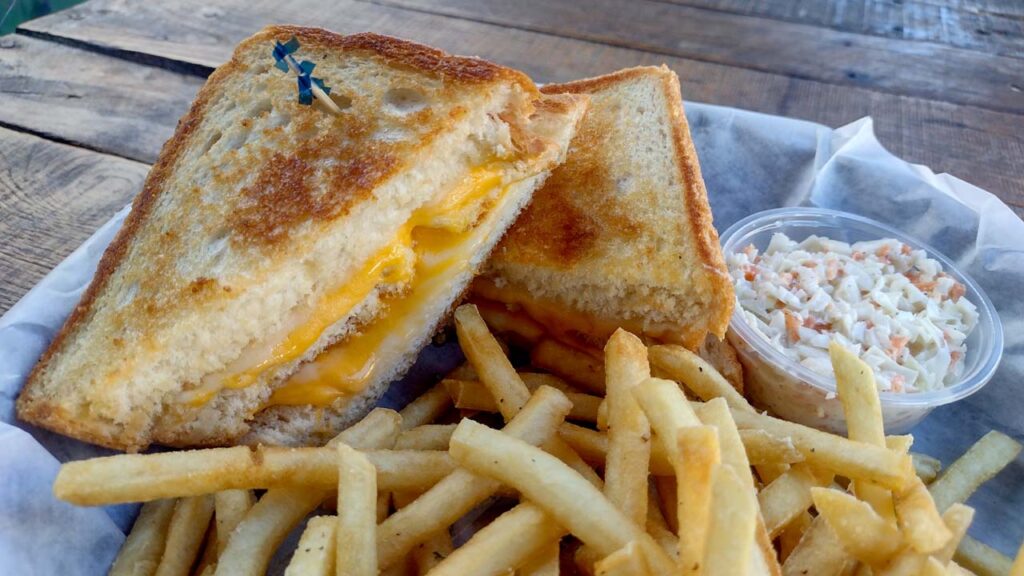 ~Super Grilled Cheese~
A super cheesy three-story tall stack of Texas Toast, made with
American and Smoked Provolone cheeses.
~Chicken Bacon Ranch Wrap~
Our hand breaded chicken tenders, hickory smoked bacon,
ranch, mozzarella cheese and romaine lettuce
nestled in a flour tortilla.
~Super BLT~
It's like a BLT …only bigger!
8 strips of bacon layered in between 3 pieces of Texas toast.
~Cheeseburger Sliders~
Two 100% ground chuck sliders topped with American
cheese, pickle, lettuce tomato and mayo.
~Double Decker Club~ Hardwood smoked ham and honey hickory smoked
turkey on 3 slices of Texas toast. Topped with melted
Swiss, Cheddar, bacon, lettuce tomato and mayo.
Honey Mustard for dipping
~6 WINGS AND FRIES~
6 of our Award Winning Wings served with delicious golden fries
and your choice of sauce.
*Complimentary Drink with lunch specials are for Dine-In only